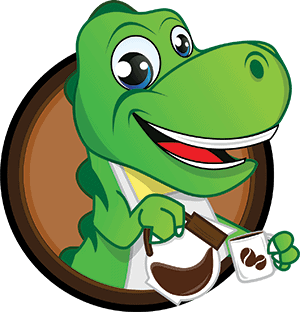 ENJOY COFFEE?
We serve you the best and latest information about it
How to's
Questions every coffee lover has, had and will have.
Expert advice
Honest opinions from our experts on all things coffee.
News
Keep up to date with what goes on in the world of coffee.
Who is this Coffee Dino?
As we all know, dinosaurs LOVE their good cup of joe in the morning.That's why we (a group of coffee enthusiasts) decided to invite Dino to be our site's mascot.Throughout the content, you may find him giving you some good tips and advice 🙂
Find more about us...
Updates and News
Our free newsletter
Get updates, news, expert advice and our newsletter. Click on the button below to sign up for free.
Content we serve
Expert Advice
News & Events
Answers to readers' questions
Product Reviews
Guides and Tutorials